What are the Benefits of Yoga for Kids
It helps to increase both their strength and flexibility.
By helping them to relax and unwind, they become calmer, which reduces their stress and anxiety.
They get a better nights' sleep.
By doing the poses with an adult, it encourages interaction.
It improves their co-ordination whilst promoting a healthy and active lifestyle.
Not only does it help to develop their self-confidence, makes them better at expressing themselves, but also gives them that awareness of their bodies.
Yoga is good for kids, teaching them different poses by giving each pose a different name, makes it become fun yoga for kids, and takes any serious thoughts away from them.
There are a number of Yoga Poses for Kids which are used, all of which they can relate too, such as:
The Yoga Alphabet – Learning with Yoga
Where we have poses such as D for Dog, F for Fox, with two favorites being X and Y.
One area which should appeal to most parents and grandparents, are those poses which come under the heading of Calm Down Yoga for Kids. These include: being friendly, brave, strong and wise.
Everyday Objects and the Animal World
Similar to the Alphabet Yoga is Garden Yoga, where the kids pretend to be such objects as a Tree, a Frog, a Flower, a Flying Bird, Falling Rain or a Butterfly. In all of these they can identify with whatever they are pretending to be. This then becomes a game, which is helping them to develop a good strong mind set for the future using Yoga.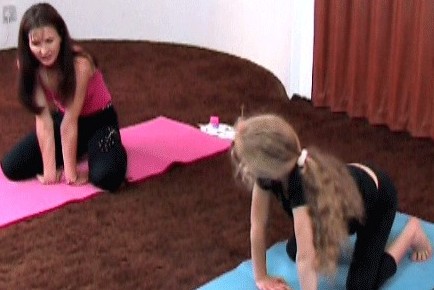 I am a Lion
The list of poses which can pretend to be is almost endless. To those already mentioned can be added, an alligator, a moorhen, a bat, an owl, a toad, the subjects just go on and on. The large number of pretend to be subjects, goes to show, that once you have the child's interest, it can be maintained for a very long time.
A way in which kids can learn Yoga poses may surprise some people. It is by using cards which have the poses on them. It was somewhat a surprise to me to learn just how many types of packs are available, at a very reasonable price.
Story books which incorporate Yoga poses are also available.
It can be seen from this brief article that Yoga for Kids is becoming increasingly popular.
Do have fun with your children, grandchildren and great-grandchildren
Stuart